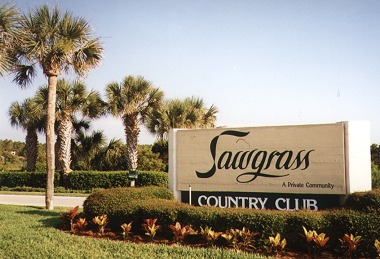 Located at Ponte Vedra Beach in St John's County Northeast Florida, the hub of Florida's First Coast some 25 minutes from downtown Jacksonville - one of the up and coming cities within the US and home of the Jaguars football team. This gated community on the Atlantic ocean extends for some 1250 acres, and is both a residential and recreational community providing a quality lifestyle and wide range of outdoor activities.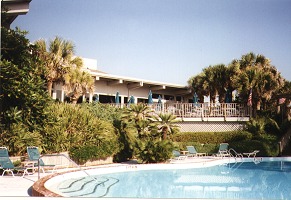 Although recognised for its 27 holes of championship golf - it hosted the PGA's Players Championship 1977-81 - it contains much more and boasts swimming pools, tennis courts, a fitness centre and a private beach. Sawgrass is an island unto itself with a calm gracious mixture of recreational facilities and natural beauty which is encapsulated by the wildlife preserve.
This natural wildlife preserve includes over 350 acres of lakes and lagoons and contains a multitude of small animals and birds including egrets, bald eagles and herons.
More information is available about the Country Club on it's website.

Copyright © 2000-2002 Jamie Walker, www.sagaxis.co.uk. All rights reserved. Last updated: 7th Sept 2002.